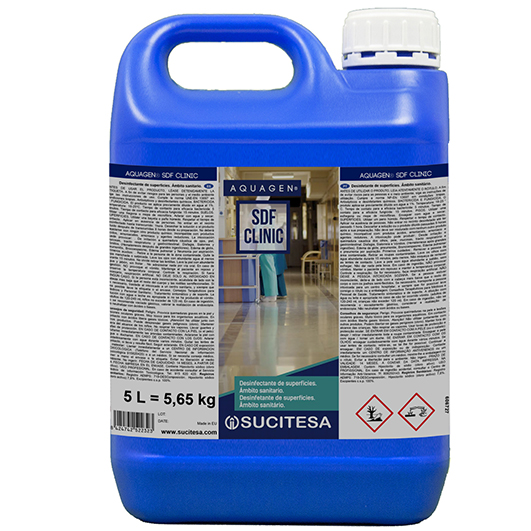 Aquagen sdf clinic bpa 5 – 5 L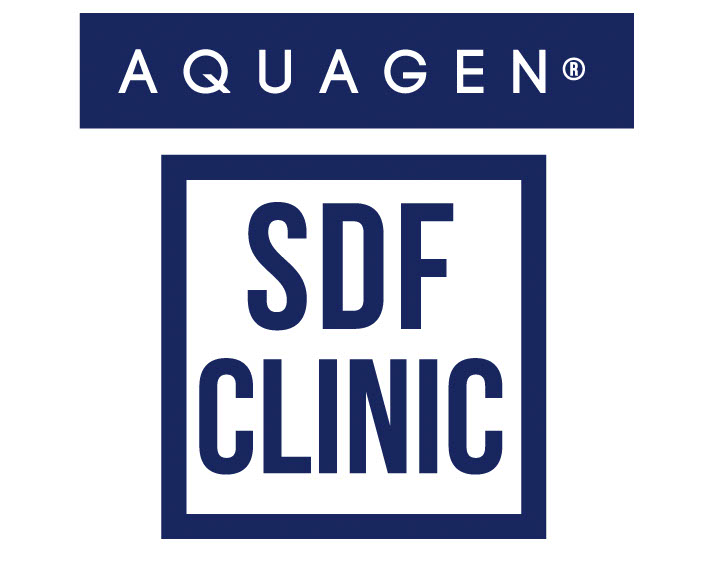 How to use
Surface disinfectant.Health sector.
Use
Use biocides safely. Always read the label and product information before use.The product is applied previously diluted in water at 10 ml/l.Temperature: 18-25 ° C.Contact time for bactericidal efficacy: 5 minutes.Contact time for fungicide efficacy: 15 minutes.FLOORS.Use a mop or microfiber mop.Rinse and dry.SURFACES.Use a damp cloth.Respect the contact time.Rinse and dry.Apply in the absence of people.Do not enter the premises disinfected until elapsed: 1 hour.Discard the solution or the diluted product after after 8 hours of preparation.
Product properties
Chlorinated disinfectant cleaner with bactericide and fungicide action.Cleans, disinfects and deodorizes.Provides a high degree of hygiene.Prevents unpleasant odours.