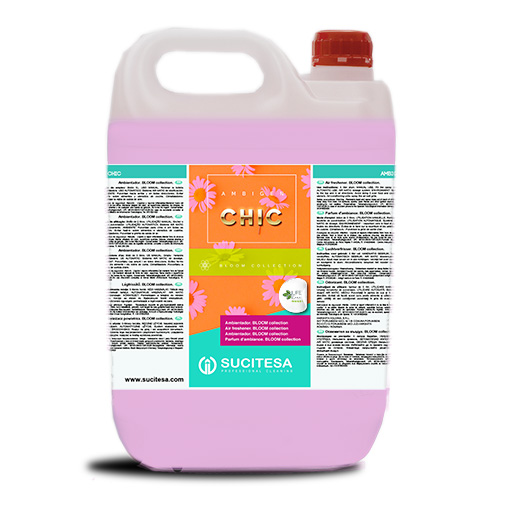 Ambigen chic 750 ml pulv – 750 ml
How to use
Air freshener.BLOOM collection.
Use
5 liter drum.MANUAL USE.Fill the spray can.AUTOMATIC USE.AIR MATIC dosage system.ENVIRONMENT: Spray to the top and in all directions. Avoid doing it over food and cooking utensils.Air-conditioning units: spray the air exit grille.
Product properties
Natural fragrance with intense floral scent.Improves the environment and air quality.Incorporates DEODOR Technology.Neutralizes unpleasant odors without masking them.High perfume concentration.Long lasting effect.Sustainable product developed under strict environmental and safety criteria, with the LIFE CARE guarantee.