Dosideter pr24v abrillantador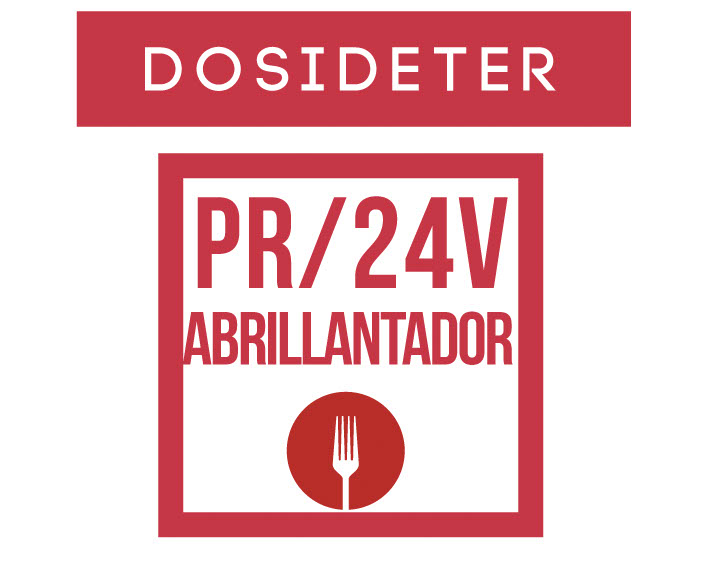 How to use
Peristaltic pump.Dishwasher rinse aid.
Use
Connect DOSIDETER PR / 24V POLISHER to the dishwasher according to the installation / assembly diagram.In each rinse cycle injects an adjustable amount of rinse aid automatically.
Product properties
Safe and comfortable dosage.Connection to the machine maneuver.Includes peristaltic tube (spare-part) .Pump specified for dishwashers with one or two electro-valves.Variable speed of 10-100%.Ideal for very viscous liquids.Fully protected On / Off switch.